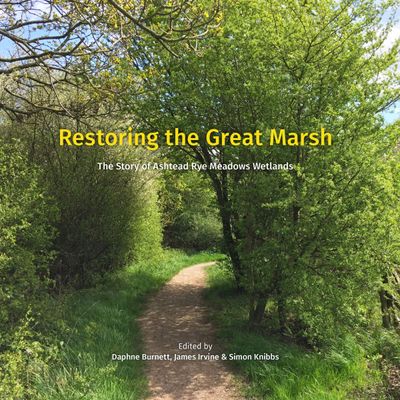 Restoring the Great Marsh
£10.00
The remarkable story of the Ashtead Rye Meadows Wetlands conservation project.
Ashtead Rye Meadows Wetlands are 14 acres of floodplain, beside the Rye Brook, in Ashtead, Surrey. They are all that remain of a larger area once known as The Great Marsh.
This book tells how one determined lady has motivated a group of local volunteers to transform the Rye Brook and its overgrown, litter-ridden banks and adjacent fields into a bio-diverse paradise for wildlife and walkers, and to ensure the meadows remain protected for future generations.
200 pages of full colour photographs, historical maps, ecological surveys and personal recollections.
Free delivery (to Ashtead postcodes). Was £20 RRP, now for sale half price - £10.00.
For other areas please enquire for the total price including P&P.
SKU: 10000-2